When I walked Kangaroo Creek in the Royal National Park three years ago, battling my way through the overgrown bush I kept thinking, this would be far easier in the creek itself.
So this time around I came prepared with water shoes and a dry bag, I was intent in getting wet.
From Waterfall to Karloo Pool the creek is mixed with sections of long deep pools to swim, shallow sections to cautiously walk through whilst making lots of splashes, and sections of vegetation you're best trying to bypass by following the faint track on the east bank.
I started the swim after the main falls and pool at https://www.beyondtracks.com/map/#16.18/-34.120716/151.010434 but in hind sight you could start further upstream.
I took 5 hours to reach Karloo Pool from Waterfall but that included lots of breaks.
Next time I would just continue all the way to the Engadine Track, as there are very nice long pools between Karloo Pool and the Engadine Track. With get out points at Karloo Pool, Bottle Forest Track or the Engadine Track, you can always see how you go for time on the day.
The water visibility and quality can vary if you're lucky it will look pristine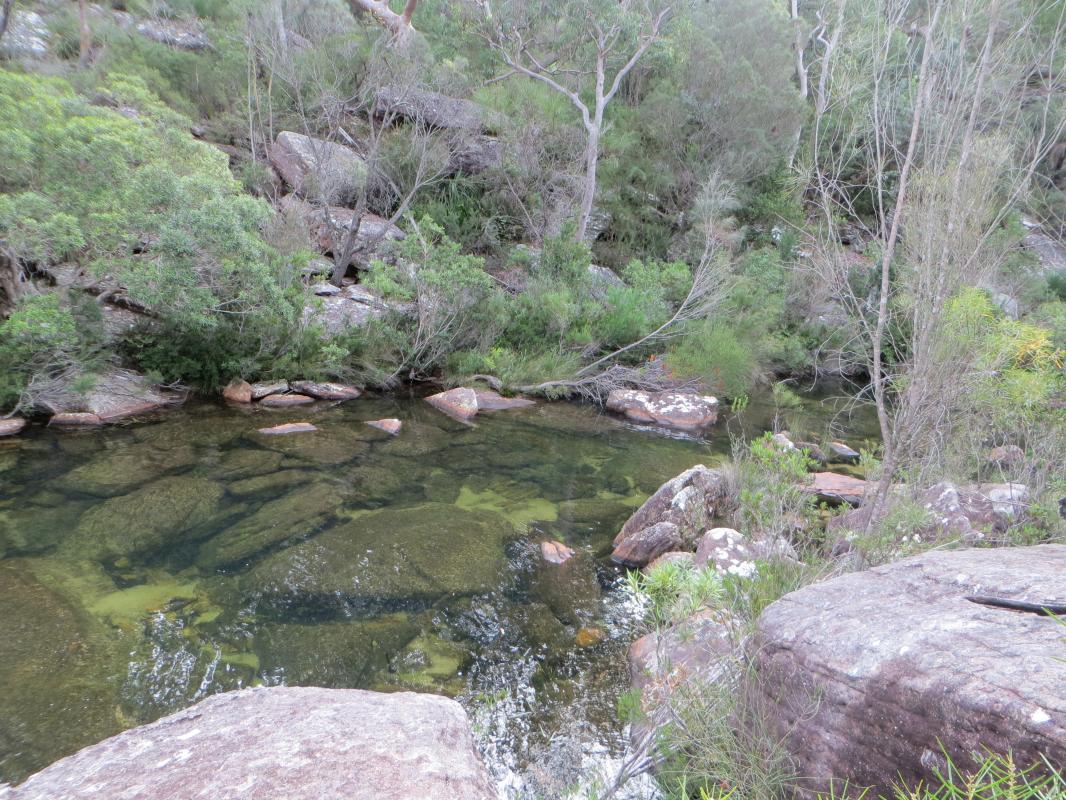 or if you're unlucky less clear and more brown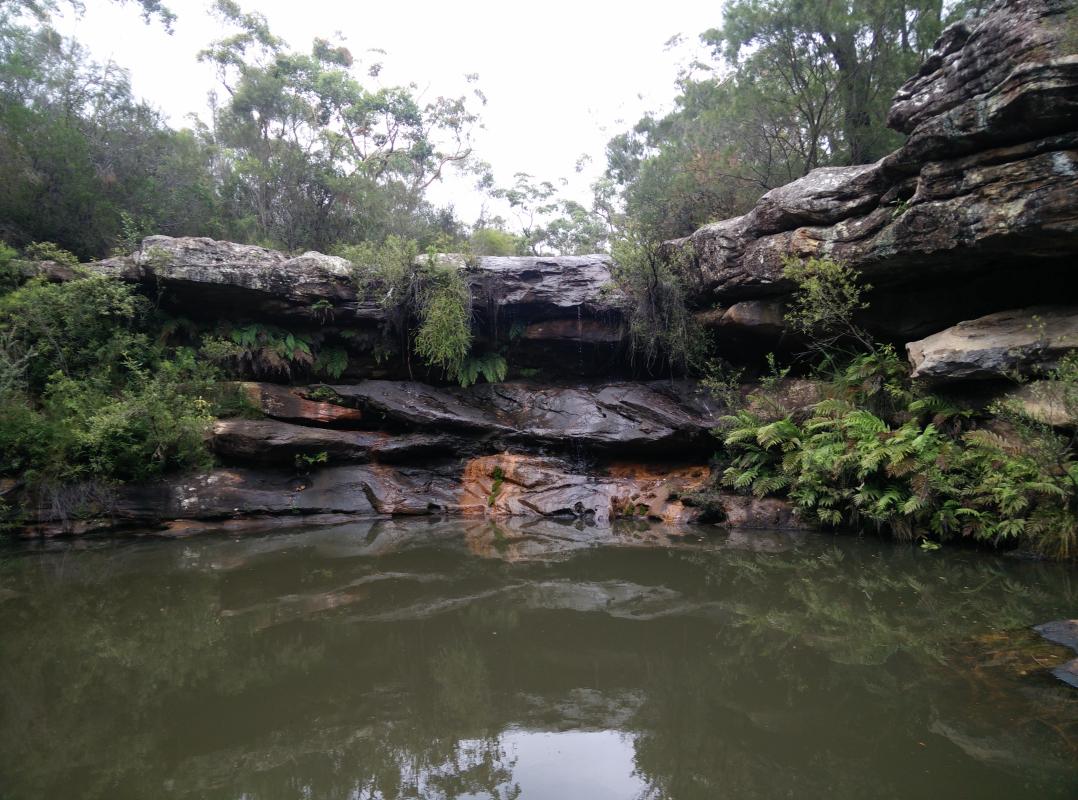 Either way I still rate it 9⁄10 for enjoyment.
The trains are the perfect transport option, the start and finsh points are all at stations.
Take a dry bag for things you don't want to get wet, put this in your back pack so you can swim freely. and to keep it protected from tears.
Wear water shoes or light weight shoes like Volleys. Personally I opt for water shoes as they drain quickly when you're out of the water and bog me down less than regular shoes. Eitherway you'll want to use footware to keep your feet protected.
You need to be a confident swimmer, even with shoes, clothes and a backpack, there are many sections where you can't touch the bottom.
You need to be confident walking over slippery rocks, and cautious with your footing. There's a lot of water too shallow to swim, but too deep to see where you're walking.
It needn't be the hotest day as you're in and out of the water a bit. In summer the water is usually warm and on a hot summer day, you'll wish it were cooler.